With so many hotel chains all over the US, it's rare that you'll ever hear me say that there's room for another company to build and launch a whole new brand. Shockingly though, Starwood Hotels did just that with their newest brand, aloft hotels. What's even more surprising is that they actually succeeded to build a chain of hotels that gives you something more than just a place to stay, but a sense of place. Combine that with the fact that the whole chain is dog friendly with no crazy pet fees or deposits, and it's no wonder we felt like we just had to visit and review an aloft hotel and share it with the world.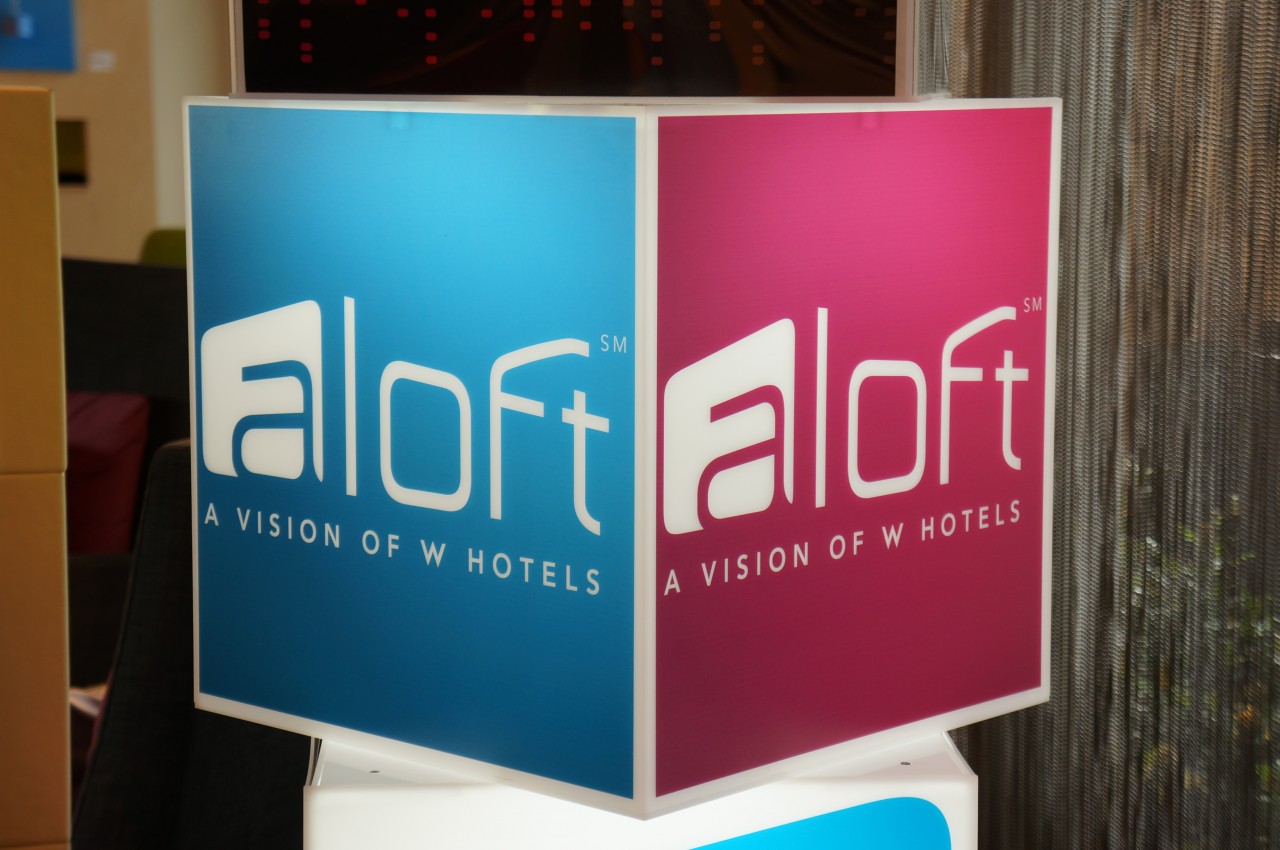 From the second we pulled up to the aloft hotel in Miami we knew we had arrived somewhere different. There was something hip, cool , and inviting, about the architecture of the building. It immediately gave Lauren and I a comfortable sense of place. It reminded us of the downtown loft that we used to live in. When we booked the hotel online, we really had no idea what to expect, so we were pleased when we found a property that suited our sense of taste so well.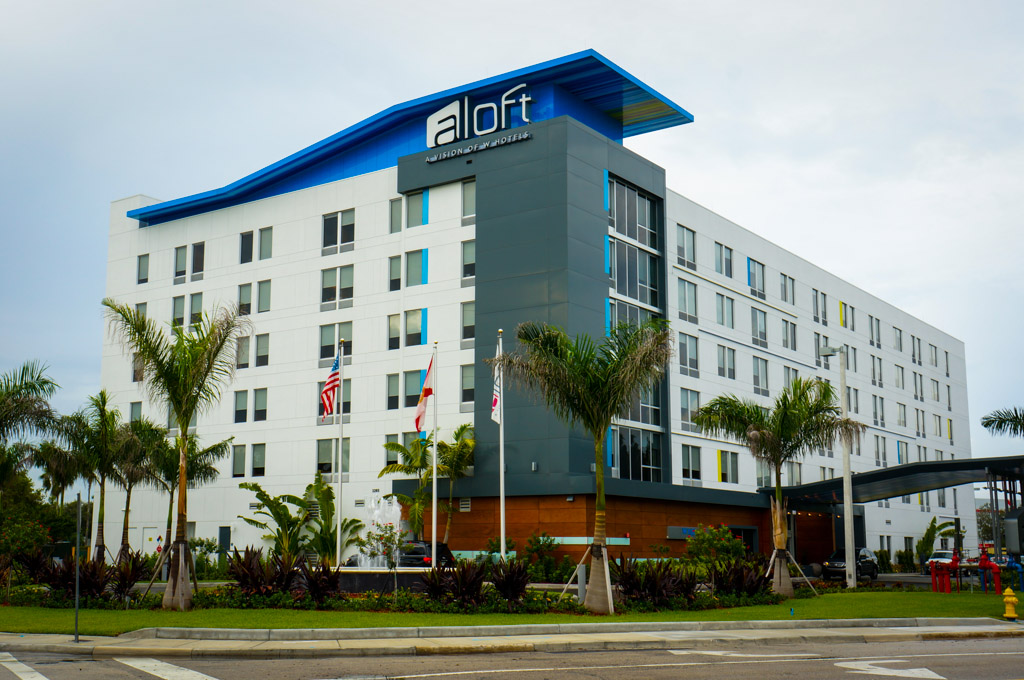 I'm also a big fan of bright and bold colors, so this sign at the entrance was pretty cool to me.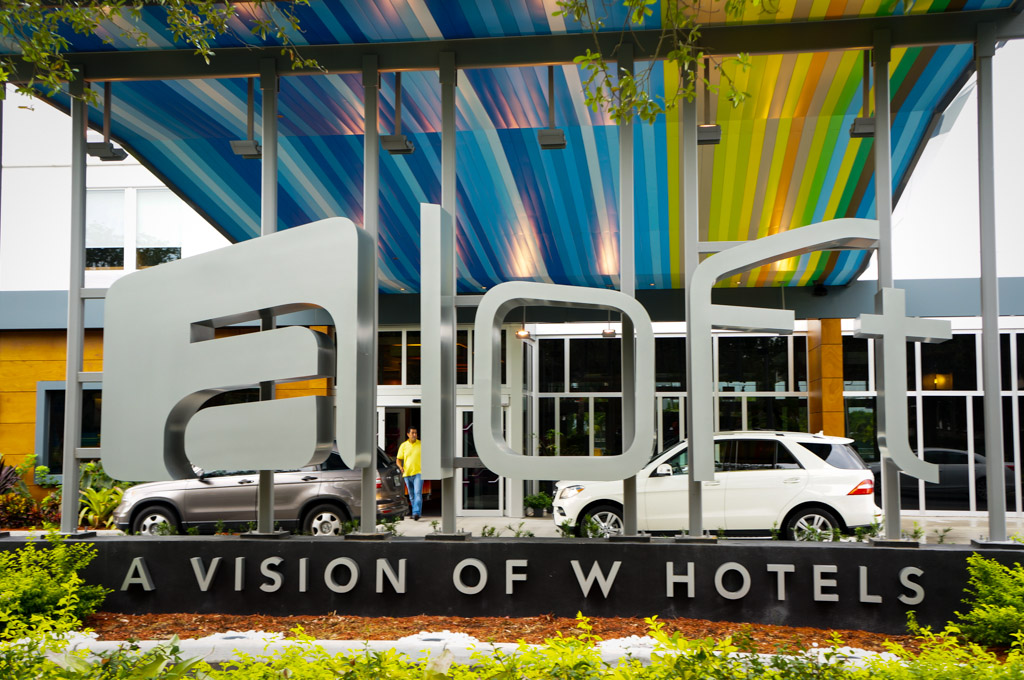 Once we pulled up in front of the aloft hotel, I must admit I was pretty excited to be staying there for a week. I must also admit that I was a bit nervous as well. Even though this place looked cool from the outside, this wasn't a one off boutique property, this was a "brand concept" by a mega chain. Could they actually pull off hip and cool like Apple, or would we walk in and feel like we walked in to a Microsoft store? So I held my breath, walked in the door, and was greeted by high BPM house music and a space that looked much more like a high scale cocktail lounge than a hotel lobby.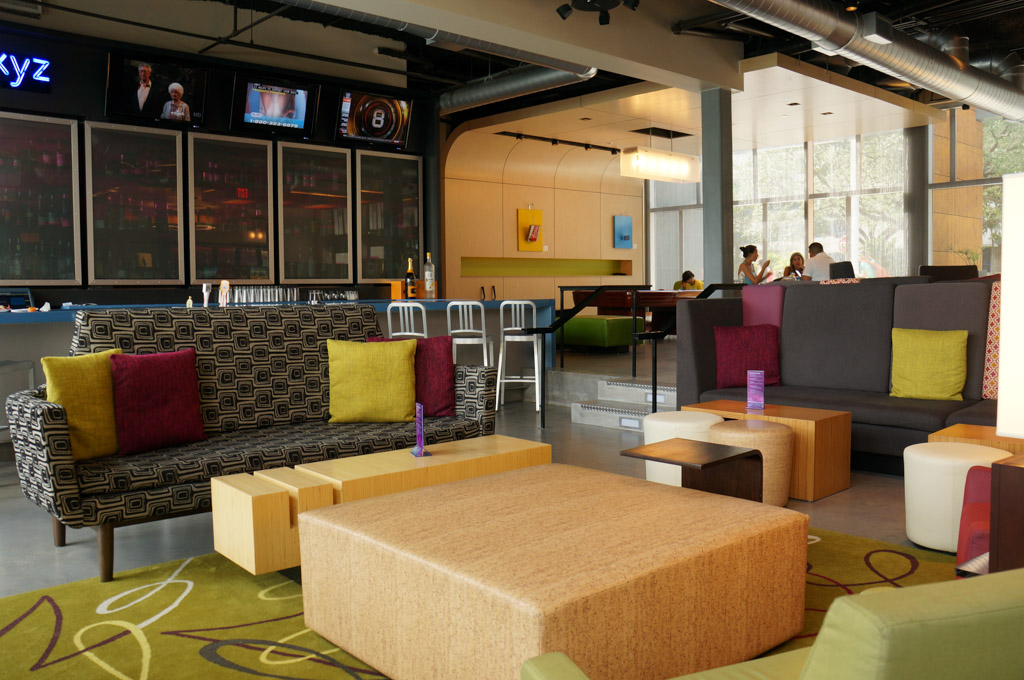 The staff at the front desk (who had no idea that we were bloggers as this was a self funded trip) were the right blend of warm, friendly, and efficient. They set us up with our room keys, said hi to Zoe, gave her lots of pets, and sent us up to our room.  Walking into our room made us immediately feel like we were walking into a space that we could call home for a week. Aloft clearly tried to give the property that "downtown" loft feel, and having lived in one for a few years, I can tell you they nailed it.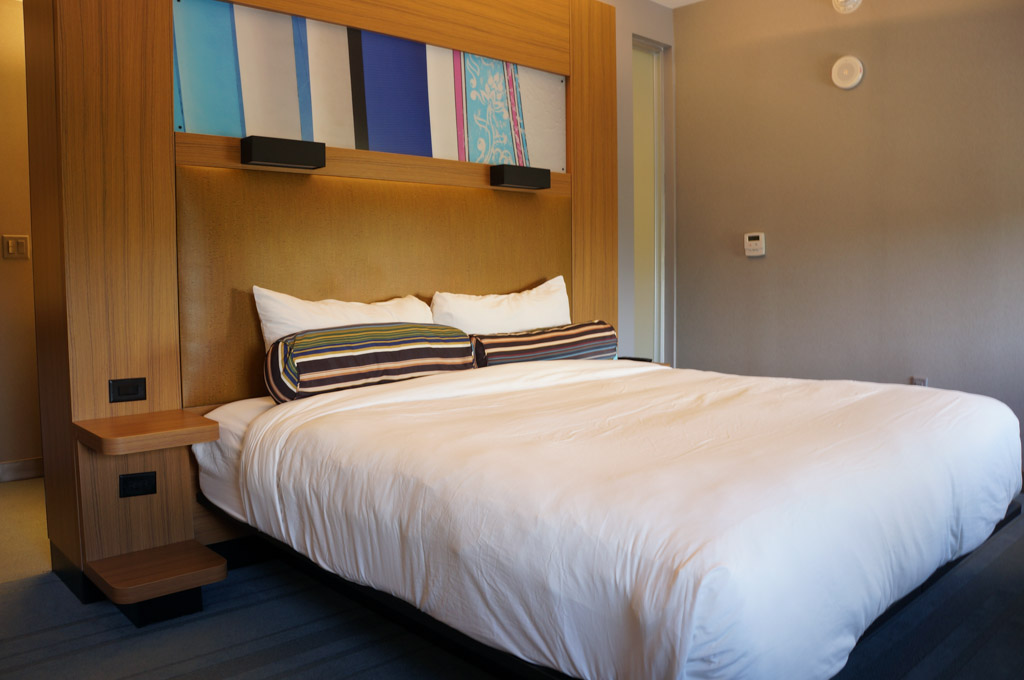 Like anything else though, what really made the space wasn't  just the color of the walls or the high ceilings, but the attention to the finer details.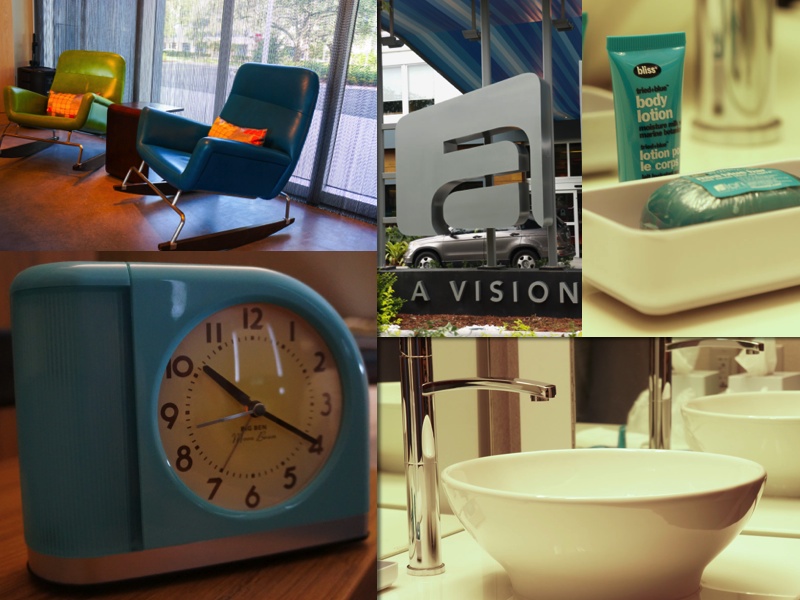 When Lauren and I settled into our room we both just looked at each other and knew we had found a new chain to add to our dog friendly travel list. A few minuted after we checked in though, was the moment that nailed it for us. We heard a quiet rapping at the door, and when we opened it up we were greeted by a doggy gift bag. Not only did they try to make the  space comfortable for us people, but they remembered that Zoe was an honored guest as well.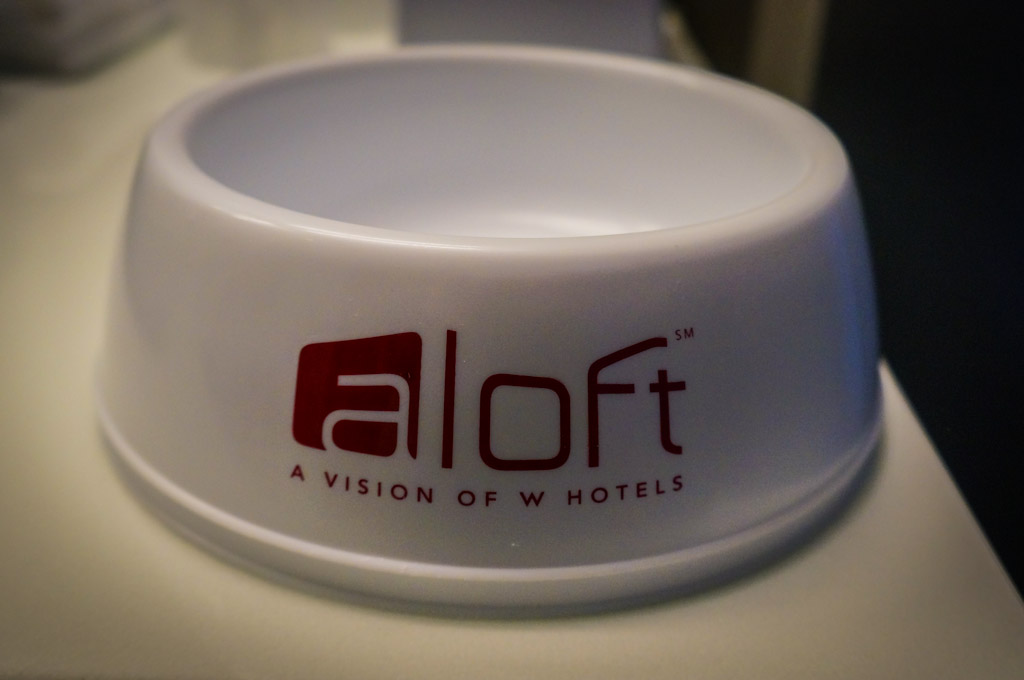 Zoe was pretty stoked by the treats too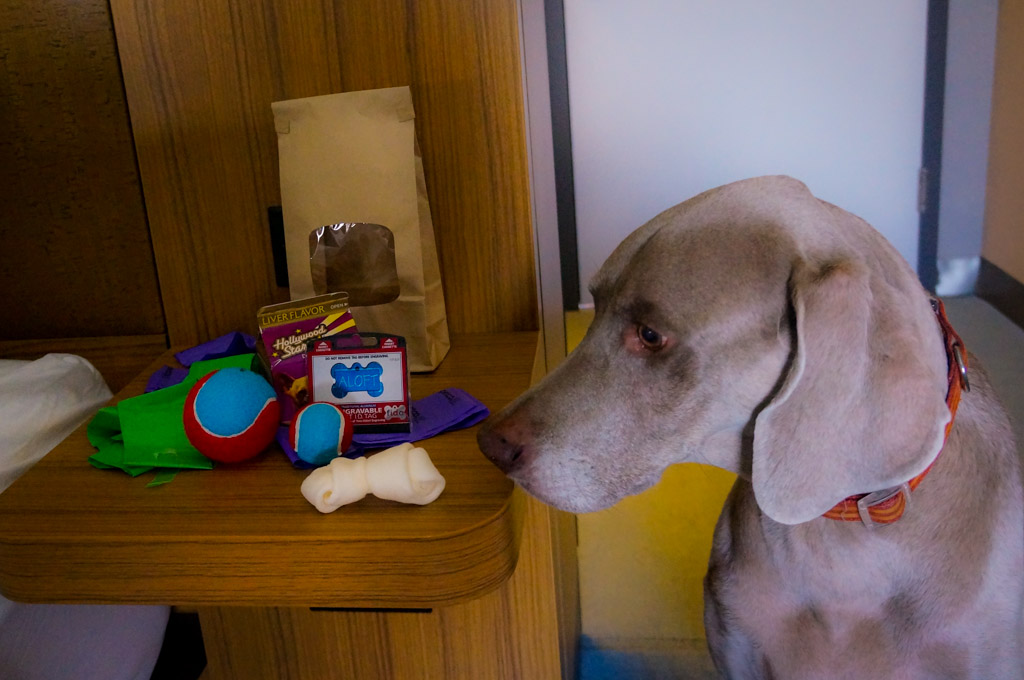 In addition to being pet friendly the aloft hotel featured some other pretty nice amenities. They actually had a real fitness center, and offered a food area with real choices of both hot and cold breakfast along with snacks and treats available for purchase throughout the day.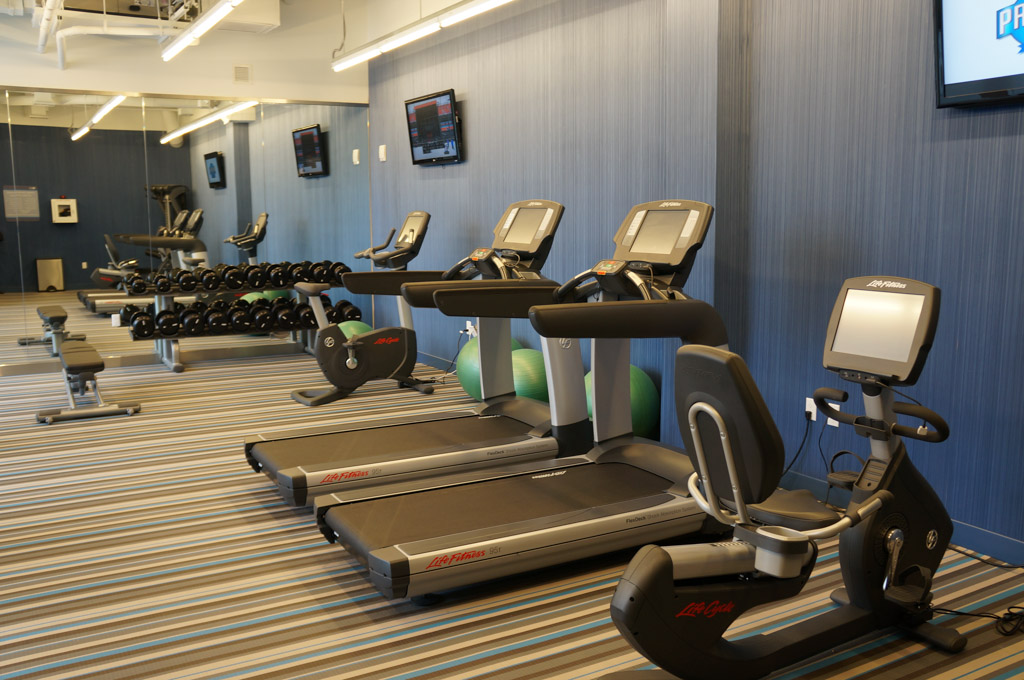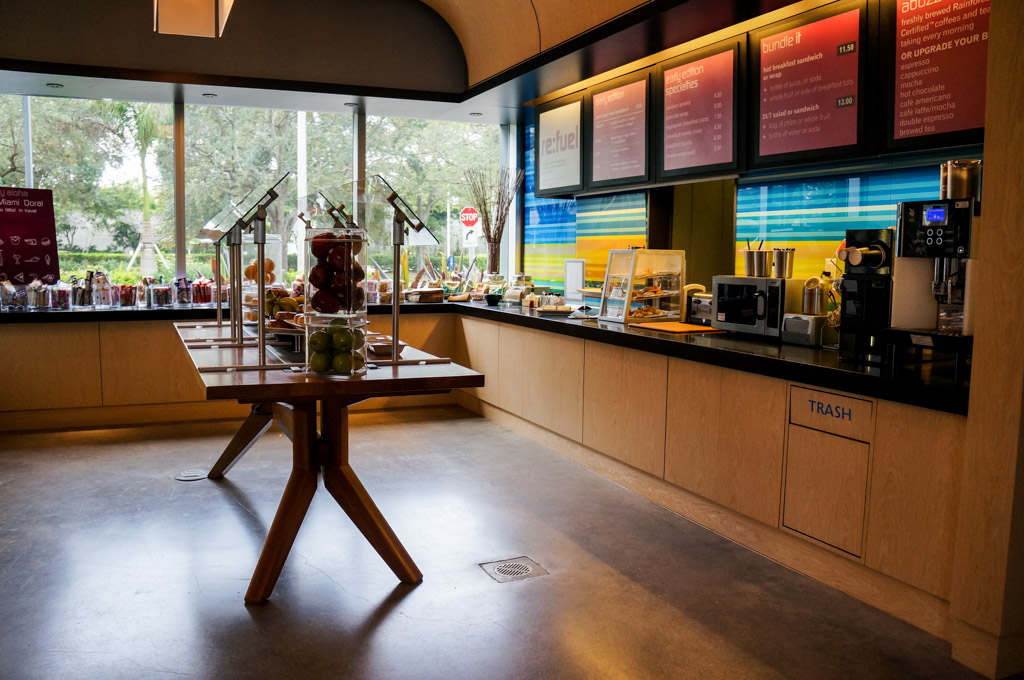 Overall we were both impressed with the staff and the whole property during our week-long stay. They were attentive to all of our needs throughout our stay and were always friendly towards our little princess Zoe. If you are looking for an upscale and comfortable property to stay at with your pet while in Miami, or many other major cities across the world, I highly recommend aloft hotels as a choice you should consider.
It's important to note that we were not sponsored on this tip in any way. We booked this stay like we do all of our other travels to through Priceline.com. So if you are looking for a great hotel experience why not check out Starwood Hotels & Resorts at priceline.com.
If you found this review of the Dog Friendly Aloft Hotels in Miami helpful, and are planning a visit to the Miami area you may want to check out these other Miami related posts.